Make sure your Halloween is spook-tacular without your specs!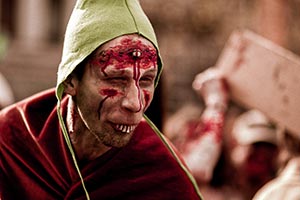 It's almost Halloween and you've got your costume all sorted. But wait-how many ghosts wear glasses? Have you ever seen a zombie movie where a braindead zombie has to pause to hitch up its specs? How spooky can you really look wearing your glasses?
Contact lenses give you the freedom to be whoever you want to be, whether you want to dress as a cat, a witch, or a celebrity this Halloween.
Can I wear my contact lenses if I'm out late?
Aren't contact lenses only supposed to be in your eyes for eight hours?
DAILIES TOTAL1® can be comfortably worn for up to 16 hours*1,2 so you can rest assured that your contact lenses won't be the thing to stop you from having fun and staying out late.
When your lenses feel like nothing3, it's easy to forget they're in! Don't forget to safely take them out with clean and dry hands when you get home.
Check out DAILIES TOTAL1 here.
First time wearing contact lenses?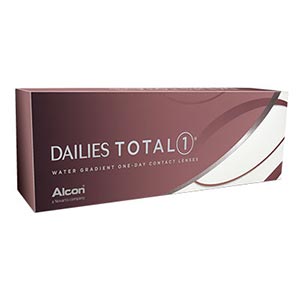 Halloween could be the start of your contact lens adventure. If it's your first time wearing contact lenses, DAILIES TOTAL1 are an ideal choice, provided your optician agrees they'll be suitable for you. Designed with comfort in mind, you'll be a contact lens convert in no time!
Replacing these lenses every day with a new pair means you won't have to deal with cleaning routines and storage. Just pop in a new pair, and clearly see the world without the boundaries of glasses.
Can I wear make-up with my contact lenses in?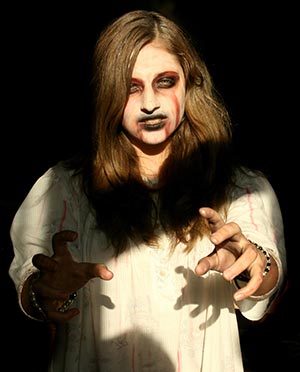 You can! Just make sure you insert your lenses before putting on your spooky make-up or face paint. That way, as well as being able to see what you're doing, you can also avoid getting any make-up trapped underneath your contact lens.
Any lenses that you insert into your eye should be approved by your optician. Halloween is a particularly renowned holiday for eye infections. Make sure the lenses you wear are from a reputable source and have been fitted by an optician (even if you think you don't have any problems with your vision!).
*Manufacturer suggestion only. Your wearing schedule will be determined by your eye care practitioner and should be followed at all times.
[1]

Maissa C, et al. Evaluation of the Lubricity of DAILIES TOTAL1 contact lenses after wear. Opt Vis Sci Annual meeting 2014.
2

Kern J, Rappon J, Bauman E, Vaughn B. Assessment of the relationship between contact lens coefficient of friction and subject lens comfort. ARVO 2013 Annual Meeting Abstract.
3

Pérez-Gómez I, Giles T. European survey of contact lens wearers and eye care professionals on satisfaction with a new water gradient daily disposable contact lens. Clinical Optometry. 2014;6:17-23. Opt Vis Sci Annual meeting 2014.
Disclaimer: DAILIES TOTAL1, Alcon and the Alcon logo are trademarks of Novartis AG. ©2017 Novartis.

GB/VC/DAI/10/17/013

6