A parent's guide to children and contact lenses
More than 3.7m people in the UK enjoy the benefits of contact lenses, but only a very small proportion of them are children. Many children could benefit from wearing contact lenses under the supervision of their Optician. As your child enters his/her teens and gets glasses, there's a common question you're likely to get asked - can I wear contact lenses?
Based on common questions around children and contact lenses, we've put together this article to give you information that can help your decision.
Should you let your child wear contact lenses?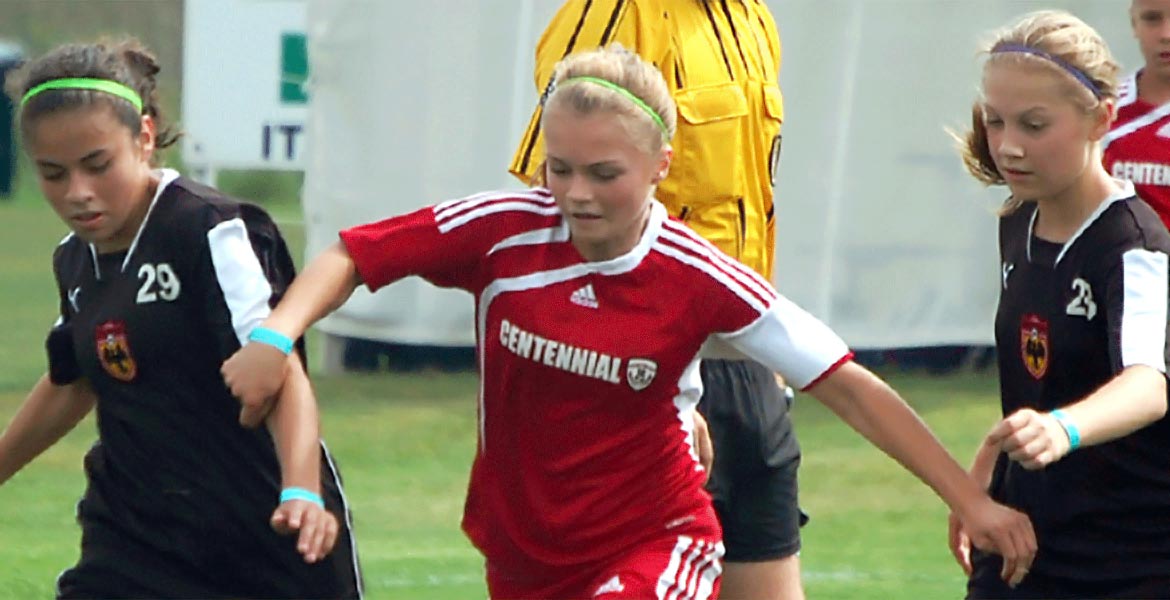 It's understandable that you may have concerns about your child wearing contact lenses. Perhaps the biggest concern is that they may not care for them properly, leading to an eye infection. Your child's ability to take care of the lenses is the most important thing you should consider.
There are a number of good reasons why you may want to let your child start wearing lenses:
Confidence / self-esteem. Some children feel self-conscious wearing glasses; contact lenses can help to improve self-confidence and self-esteem, especially those with a strong prescription.
Sports safety. Contact lenses are preferred for some contact sports where glasses are likely to get damaged or fall off, such as football or rugby. Lenses can help improve sporting performance by providing full peripheral vision, where the edges of a frame can block side vision.
Clinical. Contact lenses can provide children with poor vision in one eye or a squint with full time vision correction. Glasses can be easily removed and put to one side, while contact lenses are less likely to be removed. This can help reduce the risk of a lazy eye (a safe wearing schedule will need to be decided by the optician.)
Getting your child started with contact lenses
A common question parents have is whether their child has to be a certain age before they can wear contact lenses. It all depends on how mature your child is, and whether they are able to care for and maintain their contact lenses.
There is no specific age limit, but if your child is under 16 then you'll need to provide consent for them to wear contacts. Your Optician will also be able to provide advice on whether they think your child is suitable for contact lens wear. They will check the front of the eye, and will check if your child will be able to insert and remove the lenses safely.
Which lenses are best?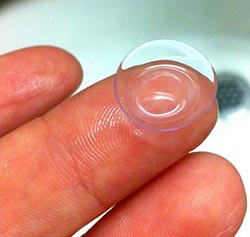 Daily disposables are the most popular, no-fuss option. Without the need to be cleaned and stored after every wear, daily disposables tend to be more hygienic and convenient. Monthly, two-weekly and toric lenses are also valid options, but the choice of lens will depend on your child's prescription and suitability.
If wearing two-weekly or monthly lenses, your child should learn how to clean and store their lenses to avoid an eye infection. Most children wearing contacts will typically be asked to visit the optician once every 6 months or less, to make sure they are happy with their lenses.
Taking care of contact lenses
If your child wears contacts, make sure that they understand the importance of contact lens hygiene. Here are some pointers that must be followed by every contact lens wearer:
Don't swap contact lenses with anyone else or between eyes
Do not use saliva or water to add moisture or clean your contact lenses
Never wear your contact lenses for longer than recommended
Always use the solution your optician recommends
Do not wear contact lenses while swimming
Always wash your hands before and after putting in or taking out your contact lenses.
Read our article on contact lens care to make sure you and your child understands how to look after the lenses and keep their eyes healthy.