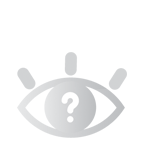 Myths about Contact Lenses
Top 10 Myths about Contact Lenses
The eye is a sensitive organ, so it is understandable that you are worried about trying contact lenses for the first time. However, millions of people around the world wear lenses every day, and enjoy the comfort and clarity of vision they provide. Although it is normal for new wearers to take a while to adjust to the new sensation, you will be enjoying crisp and clear vision without spectacles before you even know it.
Learning how to insert contacts into your eyes does take a little practice, but it's easy when you get the hang of it. Your Optician will provide you with full training on how to do it giving you your prescription. For more information on how to insert your lenses safely, have a look at Lenstore.co.uk's Guide for Contact Lens Wearers, or this great video by ACUVUE. If you have any further questions, don't hesitate to contact our Clinical Team.
Contact lenses are designed specifically to prevent this from happening. However, if you wear them for too long during the day, your eyes may become dehydrated, and you may experience difficulty in removing them. You can easily overcome dryness by re-hydrating your contacts with eye drops . This is a quick and painless way to lubricate your lenses, and make it easier to remove them.
It is absolutely impossible for your contact lens to get lost inside or behind your eye. The inner surface of the eyelids has a thin, moist membrane called the conjunctiva. Your contact lenses are inserted in front of the conjunctiva, which acts as a barrier from anything slipping behind and getting lost in the back of your eye.
This happens very rarely. All Opticians are thorough in fitting contact lenses, so the chances of them falling out are very small.
If you follow your Optician's advice and the manufacturer's care guidelines, the risk of experiencing any eye infections or conditions related to contact lens wear is very low. Always Make sure you always follow instructions very thoroughly, and visit an Optician every 2 years to ensure that your eyes are healthy.
Manufacturers produce a wide range of lenses, to cater for all prescriptions. Lenses are available to correct myopia (short sightedness), hyperopia (long sightedness), presbyopia, astigmatism and many combinations of the above, so you will definitely have a prescription that suits your vision correction needs.
The cost of contact lenses depends on many factors;. however, research shows that buying your contact lenses online is a cheaper alternative to high street stores. Make sure you opt for online retailers that source products from UK manufacturers, to buy high quality lenses at competitive prices.
There are no age restrictions for contact lens wearers. Children and teenagers under the age of 18 are allowed to wear them, as long as they obtain the approval of a parent or guardian before having a contact lens fitting.
There are many different types of contact lenses, and your Optician will prescribe you with the type that best suits your lifestyle. Daily disposable contacts are replaced with a fresh pair every day, and require no cleaning or storage at all. You will generally be able to rinse and store two-weekly and monthly contacts with the same type of solution, so keeping them clean is relatively simple and hassle-free.