The most accessible streaming service for visually impaired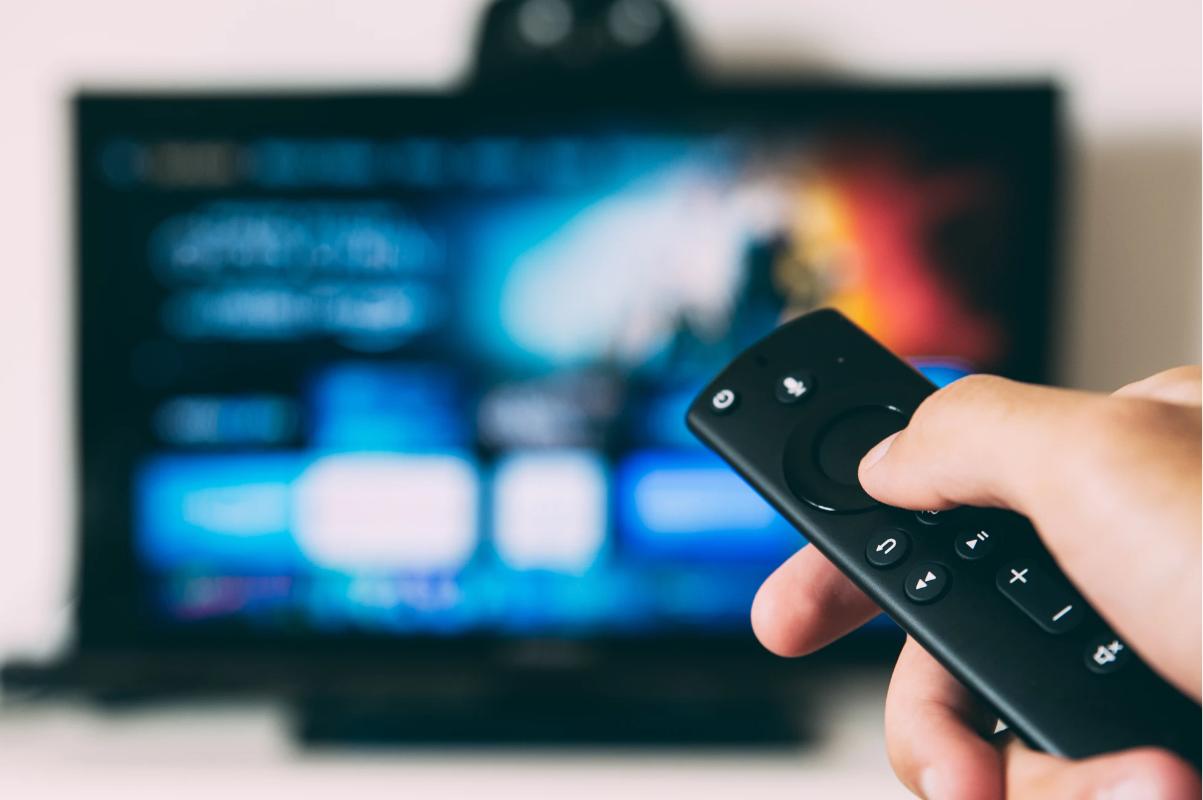 Streaming services such as Netflix, Disney+ and Amazon Prime have provided much needed escapism for many people during the coronavirus pandemic. Unable to socialise with our loved ones and required to stay indoors, they have allowed us to retreat into fantastical worlds, revisit childhood favourites and be compelled by gripping drama.
However, many films and television shows available on these streaming services do not have Audio Descriptions (AD). This feature is vital to visually-impaired users as it provides crucial details that people who are more visually able may take for granted. For example: facial expressions, movements, settings or on-screen text. Content without AD essentially excludes visually-impaired people by making it impossible to understand.
Lenstore has researched how many films and television shows, that are available to stream on some of the UK's most popular platforms, provide Audio Descriptions. As part of this research we have analysed thousands of titles, including some of the highest rated and most popular films and TV shows, such as 'Friends', 'Bridgerton' and 'The Simpsons'. The study aims to demonstrate how much progress the entertainment industry needs to make and advocate for greater inclusivity of people with visual impairments.
How accessible is Netflix?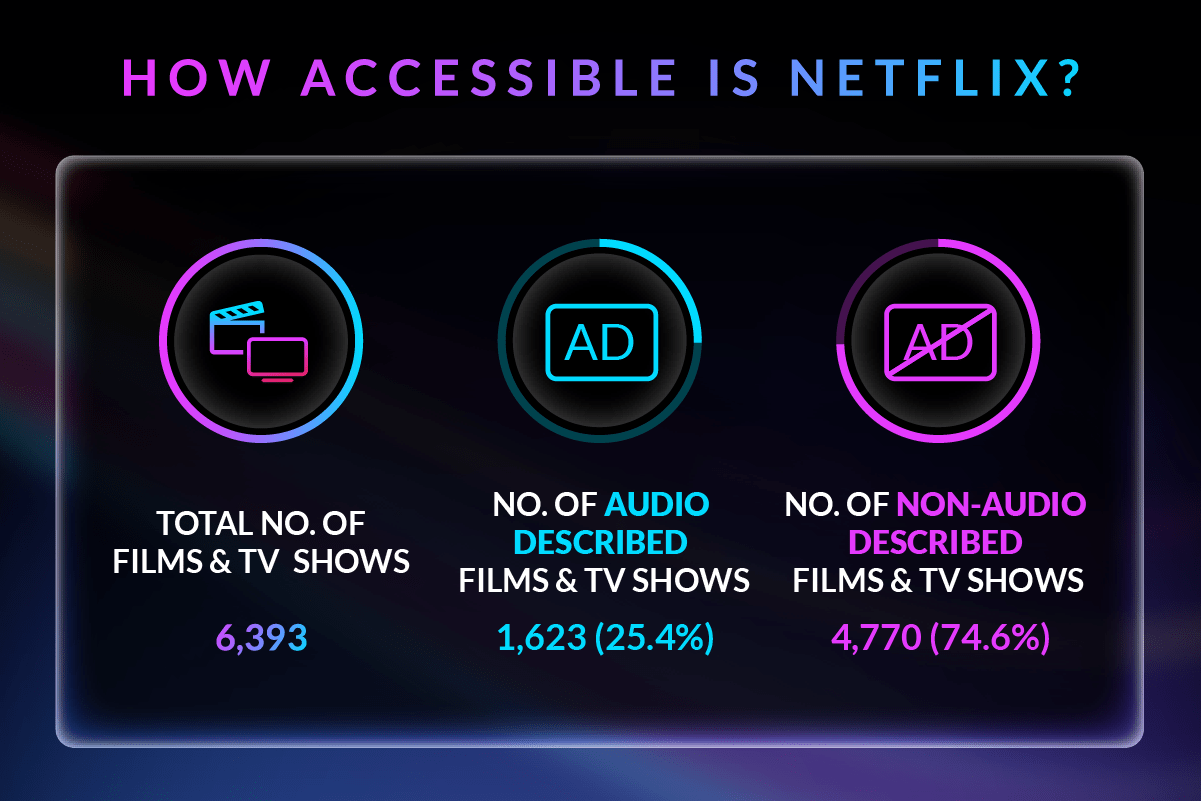 Imagine, as a sighted person, that three in every four films or television shows you wanted to watch on Netflix could not be accessed. Pretty frustrating, right? Well, that is the reality for many visually-impaired Netflix users in the UK.
Only 25.4% of the titles available to stream have Audio Descriptions, whereas 74.5% do not. Fortunately, Netflix does ensure that all of its original content is audio described, including hit shows like 'Bridgerton', 'Stranger Things' and 'The Queen's Gambit'.
The following are the highest rated films and TV shows with and without audio descriptions on Netflix UK: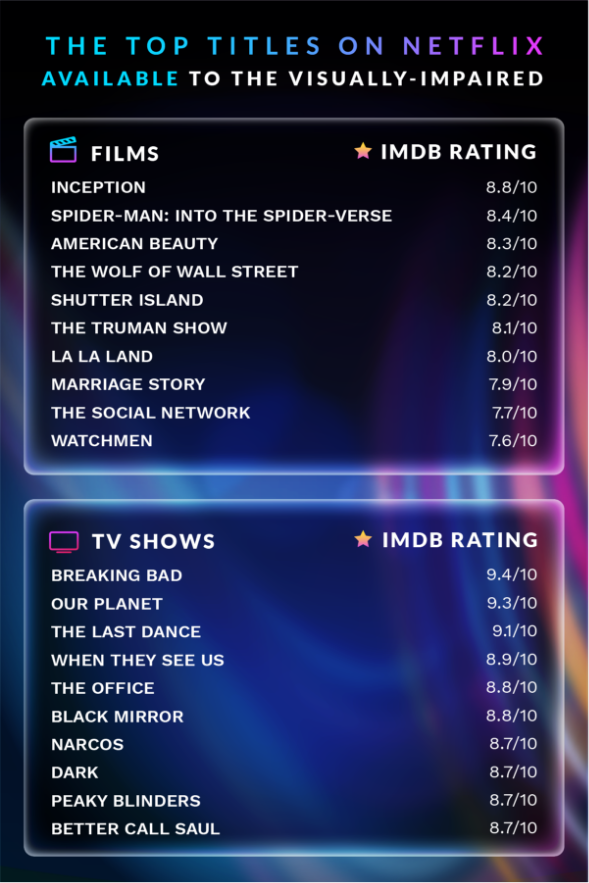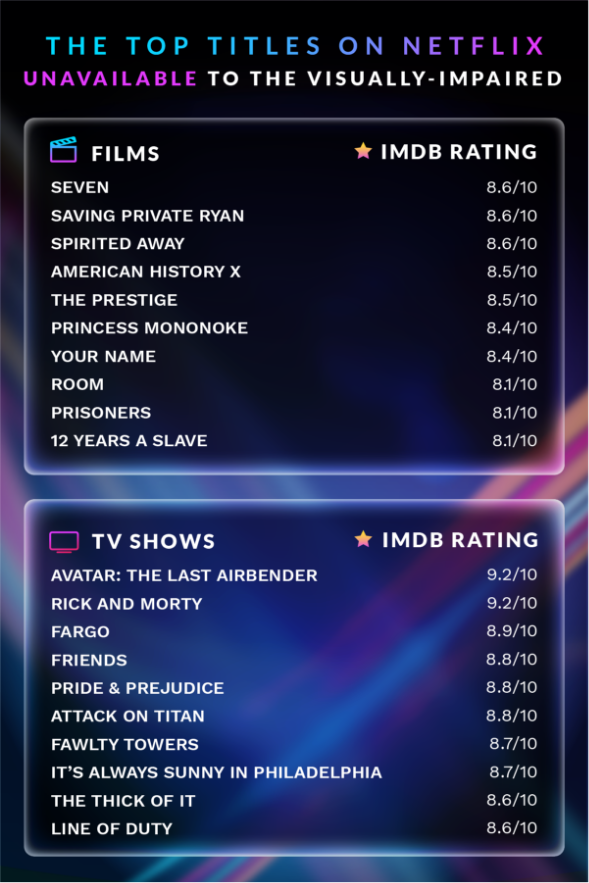 How accessible is Disney+?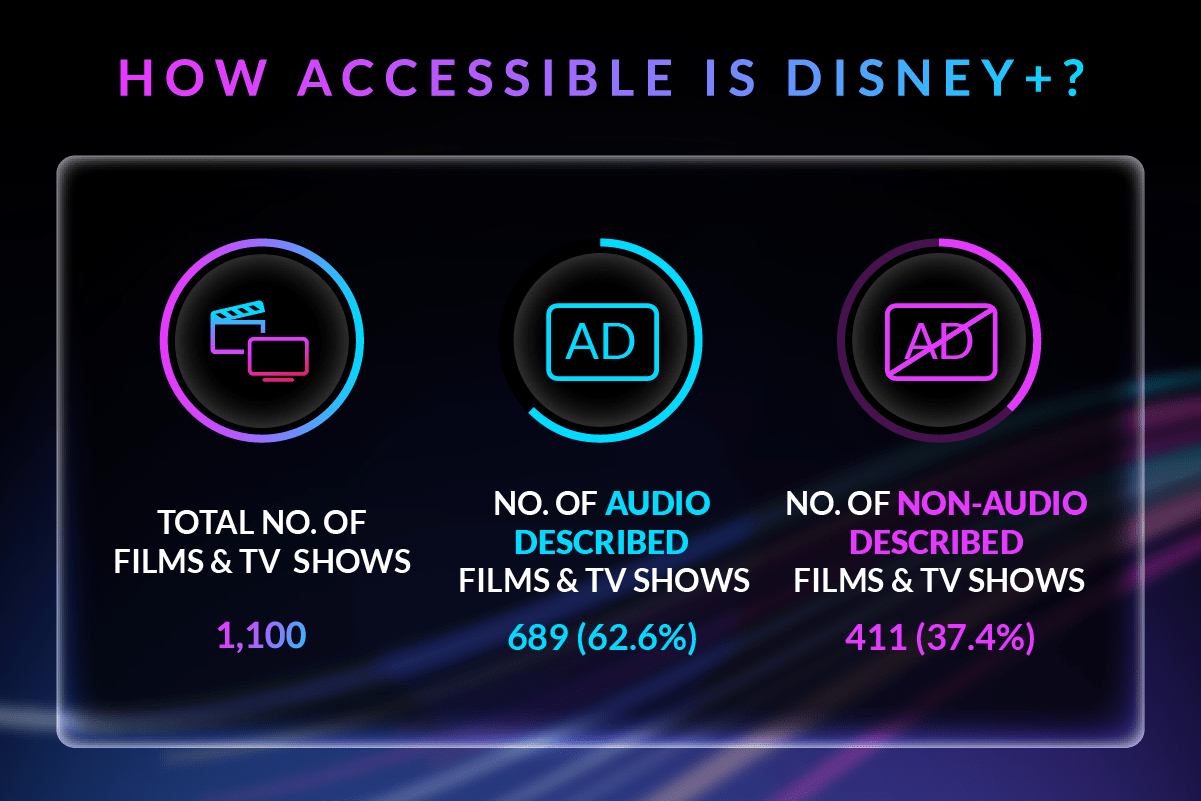 Disney+ is much more accessible than Netflix in the UK with 62.6% of its films and television shows containing audio descriptions.
As with Netflix, this includes almost all of the platform's original content including their newly released 'WandaVision' and Star Wars spin-off 'The Mandalorian', as well as the majority of their classic animations and blockbusters.
The following are the highest rated films and TV shows with and without audio descriptions on Disney+: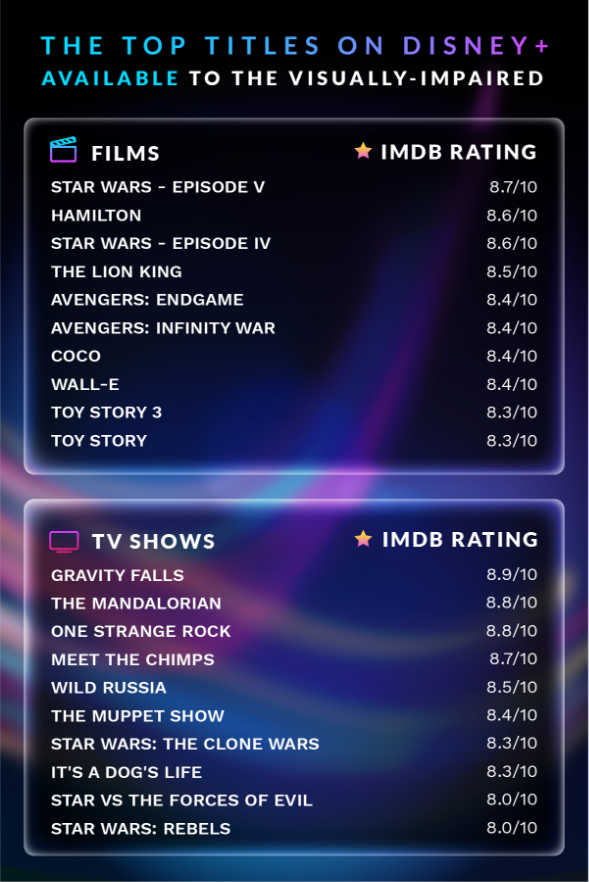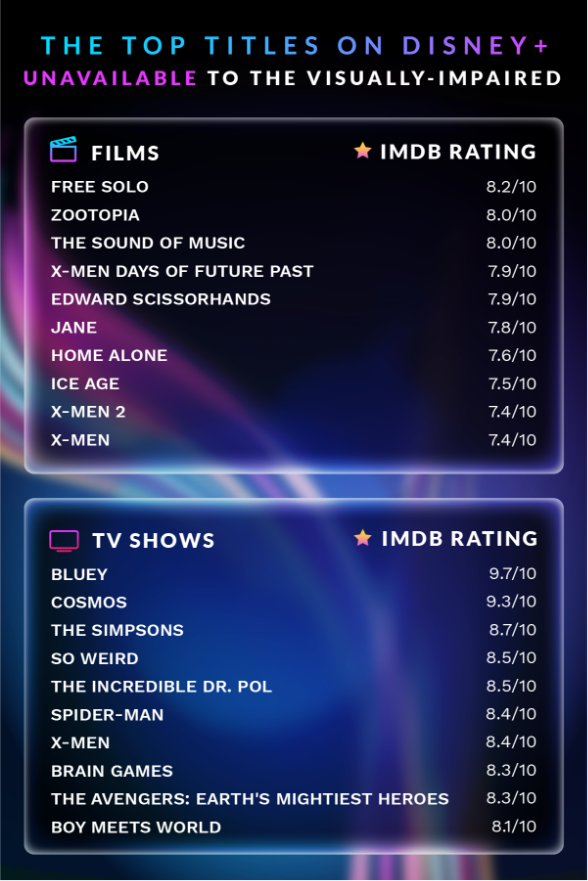 How do other streaming services compare?
Shockingly, there are still many streaming services that provide no audio descriptions whatsoever for their subscribers, including Now TV and Britbox. Other services that provide audio descriptions on some of their content include Amazon Prime, BBC iPlayer and All4.
Methodology
Netflix data was accurate as of January 12th 2021. Disney+ data was accurate as of January 18th 2021. The full data is viewable in this spreadsheet.
Sources
If you do have some sight problems and you wear contact lenses to correct your vision then have a look through Lenstore's huge range of contact lenses, coloured contact lenses and contact lens solutions you're sure to find something to suit you at a really low price.