A traveller's guide to contact lenses and eye care
Travelling is one of life's greatest pleasures. Whether you're longing for a relaxing holiday at the seaside, planning a busy sightseeing trip, or simply travelling for business, exploring new countries can be a very exciting and inspiring experience.
Before setting off to see the world, remember that taking care of your eyes is just as vital to the success of your trip as packing your passport and checking into your hotel. Car and plane travel may both affect your eyes in different ways, and you'll need to make sure you're prepared for any situation you may encounter while you're far from home. 
The tips below will help you enjoy a stress free journey, whether you're planning to hit the road or travel across blue skies.
1. Packing your eye care essentials
Wherever you're going, and whatever transport mode you're choosing, remember to make space for these eye care essentials in your suitcase:
A supply of contact lenses that covers your whole trip, so you don't run out of them
A few extra pairs of contact lenses, in case you lose or damage your current pair
A supply of your prescribed solution
Your lens case, if you're wearing two-weekly or monthly disposable lenses
Your glasses, in case you need to remove your lenses for any reason
Sunglasses with UVA and UVB protection
A reminder of your prescription details, in case you need to purchase replacement eyewear or seek medical help while you're away
Wearing daily disposable contact lenses while travelling can be very convenient: as you replace them every day, you don't have to take any cleaning or storage accessories with you. As the British Contact Lens Association suggests, daily disposable lenses may also come in handy if your destination lacks fully equipped hygienic facilities; all you need is a bin to throw them away after one day's use, and you won't need to handle them in unsanitary environments.
2. Travelling by car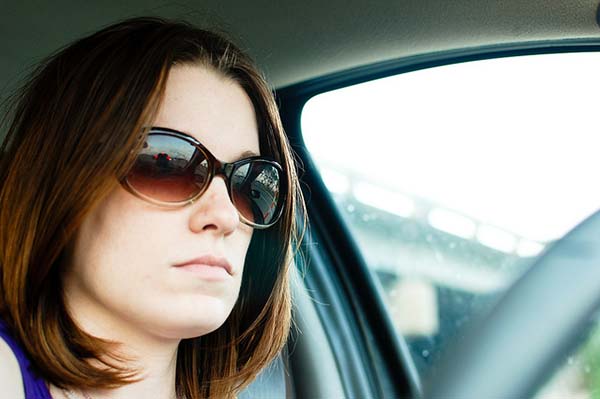 Long haul drives can be very tiring: as the miles pile up and the sun goes down, your eyes may become strained, and your vision acuity may decrease. To give yourself and your eyes a chance to rest, make sure you take regular breaks, and swap drivers where possible.
If you hit the road on a hot summer day, you'll probably turn to the air-conditioner for a breeze of cool air. Be careful, though: as well as providing you with relief from the heat, the air-con may cause dryness and discomfort to your eyes. 
According to Dr. Lee Sao Bing, medical director at Shinagawa Lasik Centre in Singapore, you should always direct it away from your face to minimise its impact.
Finally, a word about sunglasses. Wearing them when you're out and about on bright sunny days is important, as they protect your eyes from sunburns, and help slow down any future development of cataracts and macular degeneration. 
Take them with you while you're driving, to shield your eyes from the glare of the sun on your windscreen, and ensure that you see the road before you clearly. That's road safety and eye care sorted out with one simple action!
3. Travelling by plane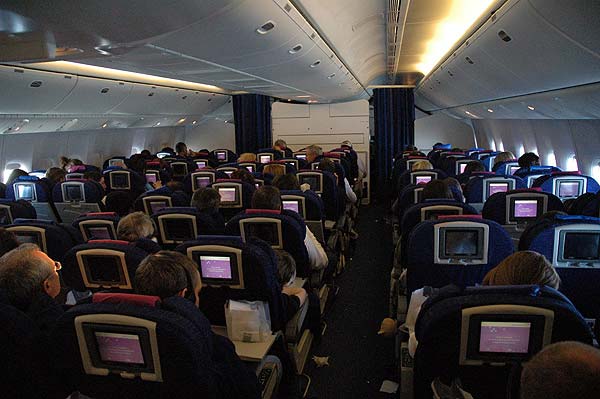 Many travellers take pleasure in the perks offered by modern planes: watching films, being treated to complimentary snacks and drinks, and lazily lounging on comfortable reclining seats are among the most coveted benefits of long haul flights. 
If you're partial to the pleasure of taking a transcontinental nap, remove your contact lenses before boarding your flight, and wear your glasses instead. Falling asleep with your lenses on may lead to the risk of infections, unless your Optician prescribed you with extended wear lenses that you can wear in your sleep.
Wearing glasses will also offset the effects of cabin pressures and airplane air-conditioning units, which may dehydrate your eyes, and make your lenses less comfortable than usual. 
Using your specs on your flight, and wearing a fresh pair of lenses when you reach your destination, will enhance your comfort and eye health. To find relief from dry eyes, you can also carry a bottle or individual doses of rewetting drops with you.
Airline security regulations allow you to take contact lens solution and eye drops on board, and pack them in your hand baggage if their amount doesn't exceed 100ml. Many manufacturers offer handy flight packs, designed to meet air security standards. 
Be careful, though: the pressurised environment in aircraft cabins may cause your bottles to leak. To avoid creating a puddle in the bottom of your bag, simply transport them in a zip-lock container.
These are simple tips, worth remembering to keep your eyes healthy while you're travelling: what's the use of going sightseeing if you can't see the sights? 
Make sure you keep them in mind, but most of all remember to enjoy yourself, and bring back many happy memories to share with your loved ones. May your next trip be the journey of a lifetime!