Enjoy Comprehensive Vision Care Services with Lenstore
Free Eye Exams (Including Digital Retinal Photography)
Free Contact Lens Aftercare
Optical Advice from Qualified Opticians (Telephone, Live Chat, In Person)
Access to Your Online Optical Clinic
Overdue an eye exam or contact lens check-up? Book your FREE appointment at one of 360 Vision Express stores today.
Book your FREE eye exam & contact lens check-up
Returning customer?
Log in to request your free appointment today
Book your FREE eye test & contact lens check-up today in 3 simple steps
Request an Appointment Online at Lenstore
Vision Express Will Call You to Confirm
Attend Your Free Eye Test
Enjoy Exclusive Offers In-Store
Exclusive In-Store Offers
£30 Off Glasses or Sunglasses

Free Digital Retinal Photography
Exclusive Vision Care Services for Lenstore.co.uk Customers
At Lenstore.co.uk we are passionate about helping customers look after their eyes. As a Lenstore.co.uk customer you can enjoy a comprehensive range of Vision Care Services as well as great value and fast delivery on your contact lenses.
Our Opticians and Optical Consultants are fully trained to provide expert clinical care. We can advise you on: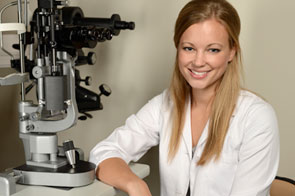 How to understand your contact lens prescription

Inserting and removing your contact lenses

Contact lens hygiene

Wear times

Fitting and comfort

Types and brands of contact lenses available

Solutions and storage of your contact lenses

Contact lens dos and don'ts

Emergency advice for clinical conditions
Customers who buy prescription contact lenses from Lenstore.co.uk can also benefit from free appointments at over 390 Vision Express stores.
With expert Optometrists and state-of-the-art equipment, Vision Express will carry out a comprehensive examination for your eyes:
1. They will check whether your eyes are healthy when wearing contact lenses and make any changes that may be needed to your contact lens prescription or lens type.

2. They can provide a full contact lens fitting and take all of the necessary measurements to ensure you have the best contact lens for you (Contact lens trials can be provided if necessary).

3. Vision Express staff will take digital photographs of the back of your eyes. This can help your Optometrist detect signs for a number of medical conditions.

4. A full eye test will also be carried out to check the overall health of your eyes and update your glasses prescription (including a visual field and pressure test if necessary).
As a Lenstore.co.uk customer, you will also receive £30 off your purchase of prescription glasses or sunglasses. Experienced in-store staff will be on hand to help you select the right frame for you. Lenstore.co.uk provides ongoing care and advice for all of your eye care needs.
If you have any questions or need any advice a member of our clinical team will be more than happy to help.