Ordering contact lenses with Lenstore is fast, faff free and affordable.
Order in just a few clicks and we'll deliver right to your door.

Excellent
5 stars
4.8 out of 5 based on
54,309
reviews
1 hour ago
First rate service ordered 1130 delivered next day very good.
OWENS
2 hours ago
Quick delivery, no prescription required.
Carmel
3 hours ago
Brilliant service, order came the next day.
Miss Corke
3 hours ago
Excellent service would not hesitate to recommend
Jacqueline
4 hours ago
Fantastic and reliable service can't fault you at all
Annie
4 hours ago
My order was lost in transit, but a very nice lady made sure I got my lenses delivered. Excellent customer service!
ELZBIETA
5 hours ago
Very quick delivery
Joy
5 hours ago
The website was very easy to use and speed of dealing with, and dispatching, my order was exceptional. Thank you.
Ric Tilbe
6 hours ago
Prompt and efficient service
Wendy Donovan - 6 Bury Farm Amersham Bucks
7 hours ago
Quick, easy and efficient way to order contact lens.
STEVE
7 hours ago
First I have used Lenstore found them very efficient order eyedrops and they were delivered the next day web site easy to use.
Evie craze
7 hours ago
Great price and fast delivery.
Michael
8 hours ago
Great price, prompt delivery and all round excellent service. Highly recommended. Many thanks
GS
8 hours ago
easy to use website, quick delivery from order, recommend.
Eric
8 hours ago
Fast and efficient great product and even better price.
Mrs Donella Duff
About Lenstore.co.uk
You can shop with confidence when buying your contact lenses from Lenstore.co.uk.
We don't stop caring about your eyes once your order reaches your door. We're dedicated to providing our customers with the best eye care services. We have an in-house Clinical Team, with Opticians and Optical Consultants. If you have questions about your contact lenses, or about your eye health in general, we're always on hand to help.
So why should you buy from Lenstore? Here are just a few of the reasons why Lenstore.co.uk is the trusted choice of contact lens wearers:
Fast delivery with over 90% of orders shipped on the same day they're placed
FREE eye tests and contact lens aftercare at Vision Express stores throughout the UK
Great value on top brands such as Acuvue, Dailies, Air Optix and other leading brands
If your prescription is up-to-date, but you aren't comfortable with us contacting your Optician, you can buy contact lenses without sending us your prescription. However, it's important that your prescription is kept up-to-date and that you regularly visit your Optician for an eye test.
Our Latest Blog Post
Four ways to get your travel fix from home
Posted On: June 23, 2020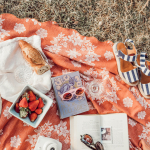 Whether you're a nature lover or a culture vulture, these tips will help you get your travel fix from home.
Read More