Buy Contact Lenses Online
93.6% of Orders Ship Same-Day
Excellent
5 stars
9.4 out of 10 based on
46,230
reviews
3 hours ago
I have used the same online contact lens provider for years but changed to Lenstore and saved a huge amount of money! The …
Aleks
3 hours ago
Very good service
Gabi
11 hours ago
Very easy to order and next day by your door !! Amazing!!
Georgios
16 hours ago
Absolutely fantastic service.....so quick.
Victoria
23 hours ago
Brilliant service, prompt dispatch time and a follow-up phone call... all for one box of lenses.
Amanda Males
1 day ago
Great service and really fast delivery. Will be ordering my lenses again from them soon.
SueM
1 day ago
After trying a few pairs' and finding the one it's easy to use and very affordable.
Sarah
1 day ago
Simple, easy and quick.
Suby
1 day ago
Speedy and exact. A great service!
Cris
1 day ago
100% reliable and very helpful. Orders are delivered remarkably quickly
Norman
1 day ago
Easy to order and delivered next day.. great service
Gary Scott
2 days ago
Fast reliable service
Joanna
2 days ago
Excellent servis
Kamila
2 days ago
Pleased with my purchase
Jurgita
2 days ago
excellent seamless and speedy service.
Mark Murphy

About Lenstore.co.uk
You can shop with confidence when buying your contact lenses from Lenstore.co.uk.
We don't stop caring about your eyes once your order reaches your door. We're dedicated to providing our customers with the best eye care services. We have an in-house Clinical Team, with Opticians and Optical Consultants. If you have questions about your contact lenses, or about your eye health in general, we're always on hand to help.
So why should you buy from Lenstore? Here are just a few of the reasons why Lenstore.co.uk is the trusted choice of contact lens wearers:
Fast delivery with over 90% of orders shipped on the same day they're placed
FREE eye tests and contact lens aftercare at Vision Express stores throughout the UK
Great value on top brands such as Acuvue, Dailies, Air Optix and other leading brands
If your prescription is up-to-date, but you aren't comfortable with us contacting your Optician, you can buy contact lenses without sending us your prescription. However, it's important that your prescription is kept up-to-date and that you regularly visit your Optician for an eye test.
Our Latest Blog Post
Posted On: January 23, 2019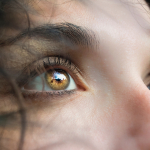 Sjogren's Syndrome is an autoimmune disorder that can affect the eyes, nose and mouth. Around half a million people in the UK suffer from it.
Read More