Buy Contact Lenses Online
93.6% of Orders Ship Same-Day
Excellent
5 stars
9.5 out of 10 based on
46,133
reviews
7 minutes ago
Good service
Jan Curzons
1 hour ago
Really pleased with the service and the lenses Thanks again Stefan
Stefan Betty
6 hours ago
Very good service next day delivery..i am very pleased definitly will order my lenses from them again.
Tuba
10 hours ago
perfect service
Zsuzsanna
13 hours ago
Excellent Service, Excellent product
Andie 957
18 hours ago
Great service.
Jeanne
18 hours ago
Fantastic service from Lenstore after being let down by another contact lens provider. Very easy to choose and order my lenses and for …
Suzie
18 hours ago
I would TOTALLY recommend Lenstore as they have a varied range of lenses that no one else appears to have. my eyesight is +8 +8 …
Susan Phoenix
20 hours ago
Quick easy service would recommend
Ms Bulmer
20 hours ago
good service and quick
A D North
20 hours ago
Fantastic , fast service,great communication, helpful pleasant.
Sandra
20 hours ago
Great service, lenses delivered on time, easy to re-order, would recommend
Viv Hayden
20 hours ago
Easy to order (take info straight from Optician prescription) and super fast delivery.
Libby
20 hours ago
Some of the lenses in the little capsules are damaged
Claire
21 hours ago
Very good service prompt response.
John

About Lenstore.co.uk
You can shop with confidence when buying your contact lenses from Lenstore.co.uk.
We don't stop caring about your eyes once your order reaches your door. We're dedicated to providing our customers with the best eye care services. We have an in-house Clinical Team, with Opticians and Optical Consultants. If you have questions about your contact lenses, or about your eye health in general, we're always on hand to help.
So why should you buy from Lenstore? Here are just a few of the reasons why Lenstore.co.uk is the trusted choice of contact lens wearers:
Fast delivery with over 90% of orders shipped on the same day they're placed
FREE eye tests and contact lens aftercare at Vision Express stores throughout the UK
Great value on top brands such as Acuvue, Dailies, Air Optix and other leading brands
If your prescription is up-to-date, but you aren't comfortable with us contacting your Optician, you can buy contact lenses without sending us your prescription. However, it's important that your prescription is kept up-to-date and that you regularly visit your Optician for an eye test.
Our Latest Blog Post
Myth or Truth: Can carrots help us see in the dark?
Posted On: January 15, 2019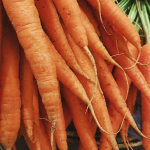 Is it true that carrots improve our eyesight and help us to see better in the dark?Unfortunately, this is only partly true.
Read More