Ordering contact lenses with Lenstore is fast, faff free and affordable.
Order in just a few clicks and we'll deliver right to your door.

3 hours ago
Delivery time
Khalid Ismail
10 hours ago
Amazing site, easy to order lenses! Ordered at 7.30pm and they arrived the following day! Will be using again for sure!
Chanelle
10 hours ago
Excellent efficient speedy service as always from lens store
Mudabbar Ayub
11 hours ago
Excellent service from Lenstore, easy to order and received the next day also very competitive prices.
Jo
13 hours ago
Easy to order the correct variant and vision requirements. Delivered as promised good price also.
Colin
14 hours ago
Brilliant service.
Christine Brown
14 hours ago
Excellent service of lens solution that I was unable to find locally. Delivery was prompt and came beautifully packaged in a strong cardboard …
Ishbel
17 hours ago
Always good delivery
Toni Ramsell
18 hours ago
Excellent service.
Mary
18 hours ago
Easy and quick delivery service! There's a wide selection of contacts available so easy for me to find the right ones I …
Harks
19 hours ago
Lens products in short supply but thank you Lenstore. Excellent service ahead of scheduled delivery.
Dan
19 hours ago
Very pleased with the service. The lenses were a good price and more importantly available ex stock, so I could get them without …
Mark Wilding
20 hours ago
Really helpful and punctual
Nicholas William Malicka
20 hours ago
Have been struggling to get my contact lens solution but after a quick Google search I found the lenstore they had exactly what …
Paul
20 hours ago
Great service....no complaints.
Peter
Why Lenstore?
Our mission is simple: to deliver fast, faff-free and affordable contact lenses, right when you need them. Because clear vision means a better quality of life — and that's something we can really get behind.
Join over 1 million happy customers saving on their favourite contact lenses and get all this good stuff:
Save on big brands, every time
You'll always get your favourite lenses at the very best prices. That's a promise.
Fast & faff-free ordering
Order your lenses in a couple of clicks and we'll pop them through your letterbox the next day.* Magic.
Enjoy free eye tests — worth up to £60
If you've previously ordered lenses from us, your eye tests and contact lens check-ups are completely free.**
Trusted advice
We know that wearing lenses comes with a little extra care and attention, so our in-house opticians are here to answer any questions along the way.
Massive range of lenses - we have a large stock of all types of lenses from dailies and monthly lenses to cosmetic contact lenses, coloured and halloween contact lenses. Whatever you need we stock so please browse our full range.
Haven't got your prescription to hand? If it's all up-to-date, and you regularly visit the optician, you can buy lenses without sending us your prescription.
*Order by 11 pm Mon-Fri for next day delivery.
**Free eye tests and contact lens check-ups are only available to contact lens customers.
Our Latest Blog Post
How our eyes reveal if we're being truthful or telling a lie
Posted On: November 25, 2021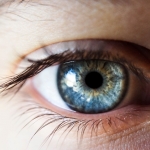 Can your eyes reveal your lies? Brits have a penchant for telling porkies, according to
Read More
1. Euromonitor International; Eyewear 2021 edition; value sales at rsp, all retail channels, 2019 data; "ACUVUE® family of brands" represents aggregated sales of following brands at GBN level: 1-Day ACUVUE®, 1-Day ACUVUE®, ACUVUE® OASYS, ACUVUE® Advance, ACUVUE®, and ACUVUE® 2.
Important Information for Contact Lens Wearers: ACUVUE® Contact Lenses can be used for vision correction. An Eye Care Professional will determine whether contact lenses are right for you. Although rare, serious eye problems can develop while wearing contact lenses. To help avoid these problems, follow the wear and replacement schedule and instructions on proper lens care. Do not wear contact lenses if you have an eye infection, any eye disease or systemic disease, that may affect the eye, or if you are allergic to any ingredients. If you experience eye discomfort, excessive tearing, vision changes, redness or other eye problems, remove the lens and contact your Eye Care Professional immediately. For more information, including warnings and precautions, read the Instructions for Use available at acuvue.co.uk.