Ordering contact lenses with Lenstore is fast, faff free and affordable.
Order in just a few clicks and we'll deliver right to your door.

15 hours ago
Great service, been using this store for contact lenses for a year now. Always prompt dispatch and delivery, never been let down.
Maksymilian Kaluza
18 hours ago
Lenstore were great despatched next day as promised. Unfortunately Hermes courier held the parcel for 5 days.
Terri Hawes
19 hours ago
Service is spot on
Michael
19 hours ago
Couldn't get from my own optician so ordered online from Lenstore. Arrived very quickly - excellent service.
Alimac
20 hours ago
Good price, good service but slow to ship, almost 2 weeks until shipped out.
Kevin S
23 hours ago
We made a mistake with our order. It was returned without problem and a very helpful person, who we spoke to about it, …
MGWTAVY
23 hours ago
Excellent service. I will certainly keep reordering.
Liana Smith
23 hours ago
Happy with my experience with Lenstore. Easy to order lenses and prompt delivery service.
D. Roberts
23 hours ago
great customer service
Chrollo Lucilfer
23 hours ago
Very quick and easy to use next day delivery highly recommend
Mrs Sheree Murray
23 hours ago
I ordered my lenses and received an email telling me they'd be delivered by Hermes. I was emailed again by Hermes giving …
Debbie
23 hours ago
My lenses arrived in good time and were the correct ones. Working full time I cannot get to my optician easily to pick …
Mike Wilding
1 day ago
Great quality lenses and speedy delivery as always. Thank you!
Suzanne Coleman
1 day ago
Good quality prompt delivery
Souzana
1 day ago
Simple to place order and reliable quick delivery.
Philip
Why Lenstore?
Our mission is simple: to deliver fast, faff-free and affordable contact lenses, right when you need them. Because clear vision means a better quality of life — and that's something we can really get behind.
Join over 1 million happy customers saving on their favourite contact lenses and get all this good stuff:
Save on big brands, every time
You'll always get your favourite lenses at the very best prices. That's a promise.
Fast & faff-free ordering
Order your lenses in a couple of clicks and we'll pop them through your letterbox the next day.* Magic.
Enjoy free eye tests — worth up to £60
If you've previously ordered lenses from us, your eye tests and contact lens check-ups are completely free.**
Trusted advice
We know that wearing lenses comes with a little extra care and attention, so our in-house opticians are here to answer any questions along the way.
Massive range of lenses - we have a large stock of all types of lenses from dailies and monthly lenses to cosmetic contact lenses, coloured and halloween contact lenses. Whatever you need we stock so please browse our full range.
Haven't got your prescription to hand? If it's all up-to-date, and you regularly visit the optician, you can buy lenses without sending us your prescription.
*Order by 11 pm Mon-Fri for next day delivery.
**Free eye tests and contact lens check-ups are only available to contact lens customers.
Our Latest Blog Post
The best tube lines to apply your makeup, revealed!
Posted On: October 21, 2021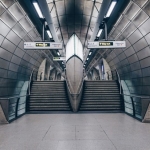 Whether it's commuting to work or meeting up with friends, we've all been in a situation where we're running late and find ourselves applying makeup on the tube.
Read More
1. Euromonitor International; Eyewear 2021 edition; value sales at rsp, all retail channels, 2019 data; "ACUVUE® family of brands" represents aggregated sales of following brands at GBN level: 1-Day ACUVUE®, 1-Day ACUVUE®, ACUVUE® OASYS, ACUVUE® Advance, ACUVUE®, and ACUVUE® 2.
Important Information for Contact Lens Wearers: ACUVUE® Contact Lenses can be used for vision correction. An Eye Care Professional will determine whether contact lenses are right for you. Although rare, serious eye problems can develop while wearing contact lenses. To help avoid these problems, follow the wear and replacement schedule and instructions on proper lens care. Do not wear contact lenses if you have an eye infection, any eye disease or systemic disease, that may affect the eye, or if you are allergic to any ingredients. If you experience eye discomfort, excessive tearing, vision changes, redness or other eye problems, remove the lens and contact your Eye Care Professional immediately. For more information, including warnings and precautions, read the Instructions for Use available at acuvue.co.uk.