Ask your optician about ACUVUE®
Not able to wear your lenses all day?
Ask your optician about upgrading to ACUVUE®. They develop their contact lenses to meet your needs. Click the button below to find which ACUVUE® product could be right for you.

Contact lenses for ageing eyes
Are your contact lenses not working as well as they used to?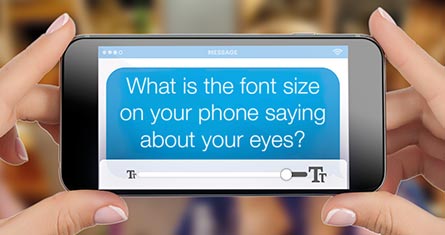 Struggling to read your phone?
Difficulty reading in dim light?
You may have presbyopia - a normal change to your eyes everyone experiences. But don't worry! - ACUVUE® have a contact lens for presbyopia.
Daily disposable contact lenses
With the fast pace of modern life, daily disposable contact lenses have become the most popular choice with consumers and opticians alike. Daily disposable lenses are easy, hygienic and convenient.
ACUVUE OASYS® 1-Day are the latest daily disposable from ACUVUE® as worn by Team GB Heptathlete Katarina Johnson-Thompson.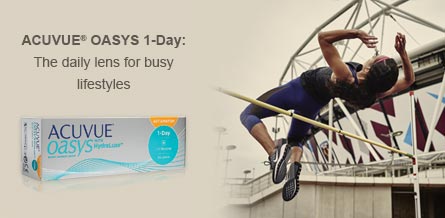 Learn about ACUVUE OASYS® 1-Day contact lenses ›
Changing to new lenses may require a fitting by an optician, but Lenstore.co.uk contact lens customers are entitled to eye tests and contact lens aftercare for no extra cost at any Vision Express store nationwide.
New to contact lenses?
Contact lenses are a great alternative to glasses. They can offer you freedom from frames, a fresh new look and are practical for most sports.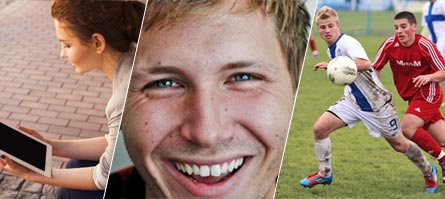 Learn more about why contact lenses may be perfect for your lifestyle or if you have some concerns about trying lenses, take a look at our myth buster.
Try ACUVUE® at your local Vision Express Opticians: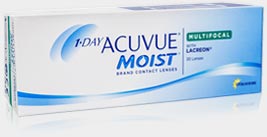 If you want to wear contact lenses, first visit your optician for a fitting. Customers who buy prescription contact lenses from Lenstore.co.uk can also benefit from free appointments at over 390 Vision Express stores.