The Company
History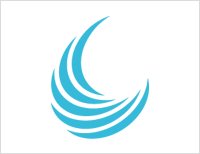 Lenstore was founded on 3rd January 2008 by Mitesh Patel, Oxford University graduate.
From friends, Mitesh learned that online ordering of contact lenses was very popular in other countries. It allowed customers to buy contact lenses at a lower price than offered by Opticians, and have them conveniently delivered to their door.
As a contact lenses wearer himself, Mitesh found the idea of selling (and buying!) contact lenses over the internet extremely attractive. The existing competition was seen to be relatively weak and there was a winning opportunity for an innovative, customer-centric online retailer to enter the marketplace.
The next 6 months were spent building the company's infrastructure – recruiting a freelance web developer to create the website, securing supplier contracts and developing a solid marketing plan. There was a very strong focus on the customer from the inception, with a desire to offer the quickest, easiest and most convenient option for purchasing the same lenses bought from the Opticians, at a lower price.
The website was launched on 11th June 2008. Trading began from a small 80sq foot office, but the company saw fast growth right from the start, and orders were up to over 10 per day by 2nd July 2008. Lenstore's first order milestone – the 1000th order was taken on 5th October 2008.
Over the next few years the business continued to push for growth. In 2010 the company moved into new, larger offices with a warehouse facility, to accommodate more staff and increased stock so that Lenstore could fulfil customers' orders faster than any other competitor. An innovative Same Day Delivery service was launched on 24th July 2012. As the only business in the industry to offer this quality service Lenstore was able to stay ahead of the curve.
As a customer-centric business, there is a strong consciousness that people need optical advice between visits to their Optician. Lenstore addresses this through the availability of in-house Opticians to all customers by email, telephone or video conference calling.
An impressive business plan, fast, reliable delivery and a pro-active, customer-centric approach stimulated sales. Lenstore quickly outpaced existing competition and is amongst the largest ecommerce contact lens retailers today, stocking over 1 million lenses in over 200 products from popular brands.
In Memory of Steph McLean
In memory of our friend and colleague Steph, we have created a memorial page to celebrate her life. Steph worked in the Marketing Department, and was responsible for generating Lenstore coverage in a number of leading publications. She was a wonderful person, who will always be remembered by those who knew her. Visit Steph's Memorial Page.
Press
Fast Track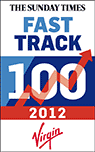 Lenstore Ranked 10th in Virgin Fast Track 100 for 2012
Lenstore, an e-commerce retailer of contact lenses is in 10th position in the annual Virgin Fast Track 100 for 2012 . The League Table ranks the top 100 privately owned businesses that have shown the greatest growth over the last 3 years. It has a strong history of recognising talented entrepreneurial ventures. In previous years household names such as Cath Kidston, Innocent Drinks and Jack Wills have featured in the top 10 positions.
Since 2009, when Lenstore was in its infancy, it has seen an annual growth of 159.15%. Total sales have seen a rise from £294,000 in 2009 to over £5,114,000 in the last year, with an annual customer growth of 221.90%.
The business was founded in 2008 by entrepreneur Mitesh Patel. "People thought I was completely mad leaving a really high paying job as a Strategy Consultant to start Lenstore. I told them that retail was in my blood because my Mum & Dad run a newsagents. I am so pleased that I have been able to take the lessons they taught me about small business and the lessons that I learnt about big business and combine them into Lenstore."
Lenstore's business model has a customer-centric focus. Anticipating customer's needs for Optical advice between visits to the Optician, it has launched an Online Optical Clinic service in which customers are able to speak to in-house Opticians directly by email, telephone or video conference calling. July 2012 saw the launch of a Same Day Delivery service to all central London addresses. They are the only business in the industry to offer this quality of fast service to customers.
"Lenstore started with a focus on keeping our customers happy. Now we have over 100,000 customers and I am delighted that our "Every Customer Happy" mantra has remained intact. In fact, the focus on giving customers what they want has grown stronger over the years. For example, customers asked Lenstore for an Optician Helpline in case they ever had problems with using their contact lenses, so we launched this in 2009. Our growth has come from being responsive to our customer's needs and I am immensely proud of this. It's the only way to grow a business." Mitesh Patel, Founder Lenstore.co.uk.
Monday, 3rd December 2012