In Memory of Stephanie McLean
This page is dedicated to the memory of our colleague and friend Steph McLean, who suddenly passed away on 11 July 2013, at the age of 23.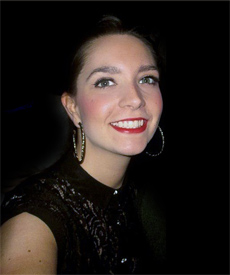 Steph McLean
Celebrating the Life and Work of Steph McLean
Steph was born on 30th May 1990, and grew up in Newcastle. She was passionate about writing, and chose to study for a degree in English Literature and History at the University of Liverpool to pursue her aspirations.
In 2012, Steph moved to London, and joined Lenstore on a copywriting internship. She was an outstanding member of our team and a great writer, and quickly progressed to a permanent role as Marketing Executive. She excelled in her role in marketing, writing newsletters and emails to our customers, securing Lenstore coverage in national publications, and building public relations to increase awareness of Lenstore.
Steph was incredibly full of life. She always had a smile on her face, and a positive outlook on everything that surrounded her. She was kind, intelligent, lively, professional: a truly amazing person. We all miss her sorely, and will always remember her fondly at Lenstore. Her many achievements are worth celebrating, and we created this page to highlight a few of them.
Steph's Articles
Steph always had a flair for writing, which she pursued through her degree and her career at Lenstore. She frequently contributed to the Lenstore Blog, writing about a variety of topics, from London Fashion Week to Lenstore's latest news.
---
Cardiac Risk in the Young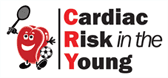 If you wish to make a donation, we would like to recommend Cardiac Risk in the Young.
CRY is a charity that promotes the cardiac health of young people, working closely with cardiologists and family doctors to establish good practice and develop screening.
Steph McLean Internship Program
In memory of Steph, we have created an annual marketing internship. The internship is designed to help students and graduates who want a career in digital marketing.
This program provides a unique opportunity to develop practical experience and gain valuable knowledge of digital advertising. This program will also involve an online marketing course to develop knowledge of digital channels.
If you are interested in entering the program, please contact careers@lenstore.co.uk.